I'm late, I'm late for three SAL posts. Not sure where the time has gone - I'm blaming allergy brain for the fogginess. We're well into "yellow car season" here in central Virginia. If you happen to live in an area that doesn't experience this, thank your lucky stars. EVERYTHING is coated in a layer of pollen right now. I was driving the other day and noticed a hazy look up the road, it took me a bit to realize it was pollen blowing across the fields and road. We've turned on the air conditioning, not because it's hot (yet, we're supposed to be close to 90 by the end of the week) but to filter out the pollen. We have such a short period of time when we can comfortably leave the windows open and I hate that it gets shortened even more with the pollen.
So the three SALs I'm late for are
,
and
.
International Hermit and Stitch Weekend was last weekend. I did stitch but I didn't post here. I did post on the Facebook Page, so I counted as completed on my check-in list but didn't seem right to not post here too. If you're interested in participating in next month's, May's, weekend, click
here
to be taken to the direction page (direction sounds so much better than rules doesn't it?). I worked on
Japanese Zen (or Moss) Garden
. It went from here:
to here:
I would have gotten more done, but I started playing around with my Cricuit (a Christmas gift from the whole family) and made these:
Aren't they the cutest? There are small, 3" square, and were really fun to make. I found the frames at Michael's for about $3 USD each (not including the coupon).
The Smalls SAL is the easiest post as I didn't complete it this month (maybe I could count the shells as a small finish?). I am a few hours away from a finish, but didn't get there. Just Nan's
Pearl Orchids
is here right now.
I do have to work on color balance in my pictures. The fabric is Cameo Rose Cashel and it's a dusky peachy/coral/rose color, not purple or lilac. Anyway, the two corners, an inner boarder and an outer area of stitching are all that's left.
This last weekend was
. Melissa at
Measi's Musings
hosts WIPocalypse. In a nutshell, you give your already started pieces some lovin'. Given all the folks I've heard that are taking part in Stitch Maynia, we may have a lot of new people participating in the near future. Melissa gives us blog ques each month and this month's is: Talk to us about your longest running WIP or UFO. I honestly don't know. Most of my long term WIPs were started right around the time my first husband died (stashing and starting were my therapy) and that was 20 years ago. I have three pieces I know were started before that: Crossed Wing Collection's
Flower Power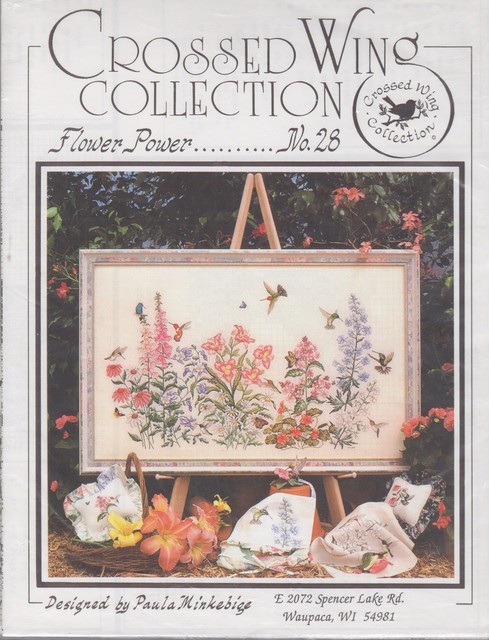 ;
Floral Welcome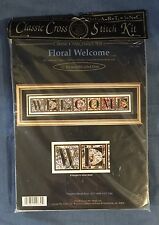 ;
and Rebecca de la Tour's
The Heavenly Kiss
.
Flower Power
is about 1/3 done,
Floral Welcome
is about 1/2 done and
The Heavenly Kiss
is barely started. Yes, I do have plans to finish them all (as well as the other 14 on my WIP list) just don't now when.
For current pieces, I have two that are on my WIPocalypse list this year. Zen Garden (pictures above) and
Goldie. Goldie
is a custom chart from Heaven and Earth Designs and will be my In-Law's Christmas gift some year. She went from here:
to here:
Goldie was on the frame this weekend, but I didn't put any new stitches into it. I spent most of the weekend on card making fun, the Just Nan and one of my secret pieces so nothing more to show. Except for a picture of Salem (the other two have had their pictures, so it's his turn)
If you look very closely, you'll see that while doing his yoga he's scratching the base of the scratching post - he's lazy but efficient.